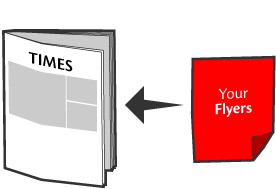 Newspaper Insertion
We are specialized in newspaper insert advertising, it is one of the most effective direct marketing. A newspaper insertion, also known as flyers insertion or loose insert, is basically a paper flyer that is inserted into the newspapers. These inserts are often referred to as preprints, P & D, or Free Standing. With a newspaper insertion, you have a cost-effective method of advertising, you still take advantage of the newspaper circulation, and you have a method of advertising that has been tested to generate additional sales and help your company develop a brand image with customers.
Newspaper insertion are a cost effective method for producing advertising in fact, it is much more cost effective than some of the other highly coveted methods of advertising, such as direct mail, radio or television commercials.
Newspaper insertion has been proven to be one of the most successful and cost effective methods of ensuring your message gets into the hands and minds of your target audience.
the largest newspaper insertion service provider in malaysia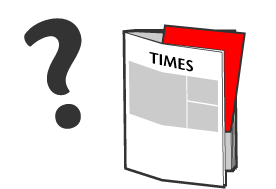 Why Newspaper Insertion?
When it comes to practice growth, newspaper insertion has many advantages over other forms of advertising:
Cost Effective - Up to 3X cheaper than direct mail (10 cents per home vs. 30 cents per home)
Response - Newspaper insertion generate instant responses which quickly fill your schedule
Targeted Marketing - Target potential clients by zip code using demographics
Quality - Full color newspaper inserts offer eye-catching options and slick graphics
Reach - Appeal to thousands of potential clients, guaranteed, on the same day
Credibility - Become a household name, familiarize your local area, and develop your brand
Results - Generate predictable, dependable, and low-risk cash flow for your business
malaysia leading & reliable newspaper insertion service provider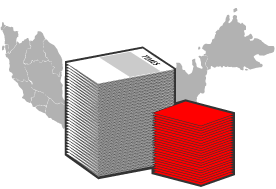 How We Work?
We distribute your promotional and marketing flyers with the daily newspapers, where the delivery is effected according to readership demographics, i.e. Chinese dailies, English dailies, Malay dailies and Tamil dailies, or location wise.
It is a very effective means of delivery because readers are more likely to read through your flyers. You can save on your advertising costs that the newspapers' publisher charges, meanwhile, you can still benefit from the large circulation of the newspaper and it offers more flexibility over typical ads.
For instance, with newspaper insertion, you can:
Use high quality paper and attractive graphics to create a special insert.
Add a "call to action" in your flyer to capture the attention of the consumers.
Insert contact information or special information about sales, promotions or special events.
Produce an advertisement that stands apart from your competitors.
insert flyers into newspaper malaysia | distribute flyers with the newspaper malaysia
Types of Newspaper
We provided various types of newspaper for insertion, up to 33 types of newspaper. We can distribute your flyers and leaflets with the following newspapers to your targeted areas across Malaysia.

Chinese Dailies


Sin Chew Daily, Guang Ming Daily, Nanyang Siang Pao, China Press, Kwong Wah Yit Poh, Oriental Daily News, Red Tomato, Overseas Chinese Daily News, Morning Post, See Hua Daily News, Merdeka Daily News, International Times, United Daily

Malay Dailies


Berita Harian, Harian Metro, Utusan Malaysia, Kosmo, Sinar Harian, Utusan Borneo, Utusan Sarawak

English Dailies


The Star, New Straits Times, The Sun, The Edge, The Malay Mail, Weekly Runner, Daily Express, Borneo Post, New Sabah Times, Sarawak Tribune

Tamil Dailies


Nesan, Nanban, Makkal Osai
newspaper insertion malaysia | newspaper insert advertising malaysia | flyers insertion malaysia | newspaper flyers malaysia | newspaper insertion klang valley | newspaper insertion kuala lumpur | newspaper insertion selangor