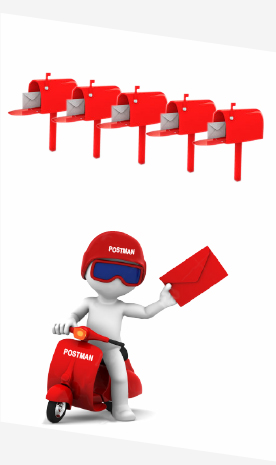 AdMail also known as Advertising Mail, it is delivered by the postmen during their daily mail-delivery job. AdMail distribution is one of the most cost-effective ways to reach 6.4 million households in Malaysia. The service allows you to distribute unaddressed promotional materials such as brochures, flyers, samples or any other marketing materials or notices to all households and business premises in Malaysia.
With AdMail distribution, you can get access to every home or business mailing address in Malaysia or choose from one or more of the geographical areas to reach out to your target audience. You can find new customers with your marketing and special offers, It is a fast, cost effective way to get your promotional messages straight into customers' hands and market your business.
Why AdMail Distribution?
Save money - A cost effective way to communicate with your audience
Reach every mailbox in Malaysia - or just one route
Reach your customers - Target by geography and demographics
Extensive - You reach out to a large number of people
Get noticed - Put it right in your customers' hands
Engaging - Your customer feels more involved when they can touch and experience your marketing message
Non-intrusive - Your target audience can consider your offer at their convenience
Reliable delivery at a great price
Achieve high return on investment
Direct mail response rates are up to 30 times higher than email
admail malaysia | admail distribution malaysia | admail kuala lumpur | admail selangor | admail johor | admail penang